Grand Marshals: Jerry & Ardith Barnett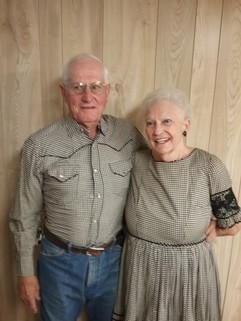 Jerry Barnett was raised in Youngstown, Ohio and moved to Utah to go to college where he met and married Ardith Burrell. He retired from Hill Air Force Base in 1981, and has been the Garden Doctor, owner of Jerry's Nursery and Garden Center ever since. Jerry and Ardith have 6 children, 19 grandchildren, and 16 great-grandchildren. Jerry was a member of the first Farr West City Fourth of July Celebration committee in 1975. That first celebration started at 5am with Denis Petersen firing his black powder rifle from the back of Jerry's truck as he drove throughout the town. Other events included a parade, milking contest with cows loaned out by Jerry and Dale Chugg, a pie eating contest, and a live fishing contest. We thank Jerry and Ardith for their part in starting our Freedom Festival tradition and for their continued participation in our community.
---
---
Tuesday, July 4th
7:00 -- 5K Run/Walk
7:00 - 8:30 -- Breakfast
8:00 -- Welcome & Flag Ceremony
8:45 -- Parade lineup
9:30 -- Parade begins

5:00 - 8:00 pm -- Souvlaki Dinner
5:00 pm -- Booths/Games
7:00 pm -- Children's Races / Scramble
8:45 pm -- Grand Marshals
10:00 pm -- Fireworks
---
Forms
---
Friday, June 30th
GOLF TOURNAMENT
Remuda Golf Course
2600 W. 3500 N,
Farr West.
801-731-7200
7:30 am
Shotgun Start
download -
Flyer
register at -
remudagolf.com
---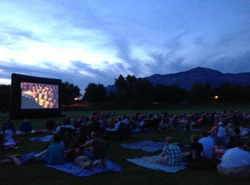 MOVIE IN THE PARK
We are excited to have our Movie in the Park back for another year!
Friday, June 30th at 7:30 p.m. at the Mtn. View Park.
The movie will be
Sing.
There will be food available, as well as popcorn and candy!
click
HERE
to watch trailer
---
---
Thank You!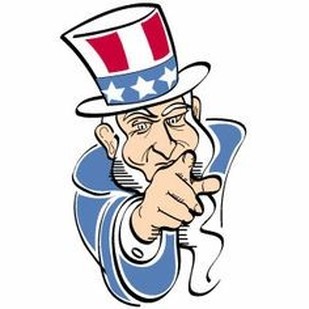 We appreciate all the help from our awesome volunteers and the Farr West City Youth Council for helping to make this year's activities great! We hope you enjoy the holiday with your families and look forward to being a part of your day!

AND A very special thank you
to those who donated to last year's celebration:
ANDY MCCRADY
FARR WEST STORAGE
JOHN WATSON CHEVROLET
LEE DICKEMORE
NORTH POST STORAGE
PETERSEN INC.
RANDY MARRIOTT CONSTRUCTION
REMUDA GOLF
ROCKY MOUNTAIN TRUCK PARTS
TRAMCOR CORP.
---